Investment Management Software
Software is kind of like working with someone you enjoy. It takes a bit of time and effort to get to know that person, but after you do, outside of an occasional tweak, you pretty much can consistently know what to expect. Click "TD Ameritrade" button below to access site.
TD Ameritrade
The custodian where your investments are held is TD Ameritrade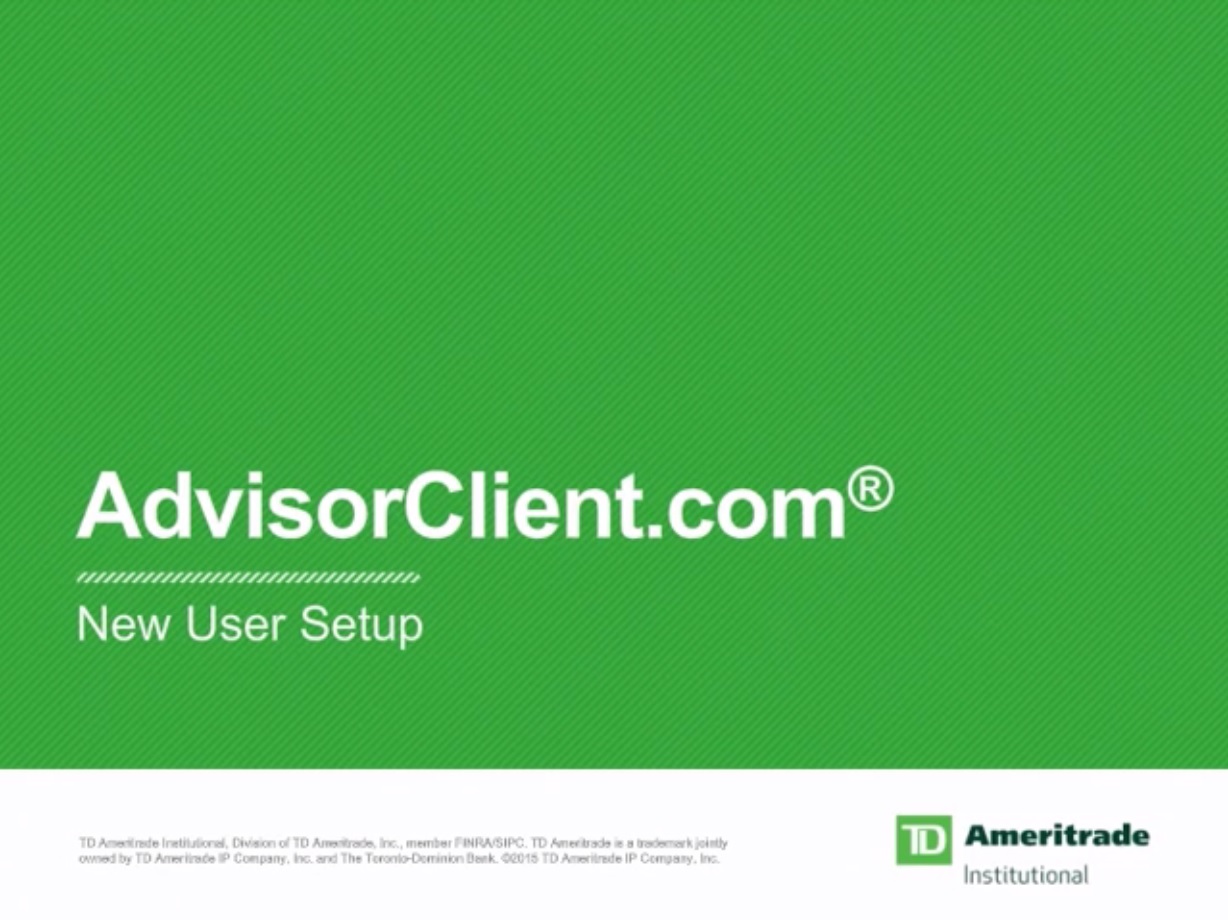 5:33 minutes of self-onboarding
14:35 minutes of tutorial
TD Ameritrade, Inc. is the firm that we use to custody our client assets. TD Ameritrade and Physician Advising LLC, are separate and unaffiliated firms, and are not responsible for each other's services or policies. TD Ameritrade does not endorse or recommend any advisor and the use of the TD Ameritrade logo does not represent the endorsement or recommendation of any advisor. Brokerage services provided by TD Ameritrade Institutional, Division of TD Ameritrade, Inc., member FINRA/SIPC. TD Ameritrade is a trademark jointly owned by TD Ameritrade IP Company, Inc. and The Toronto-Dominion Bank. Used with permission.